Professor Stéfanie von Hlatky, Canada Research Chair at Queen's University, is committed to developing academic-practitioner partnerships that contribute to more inclusive security outcomes.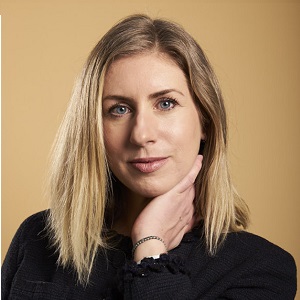 Professor Stéfanie von Hlatky received her Ph.D. in Political Science from Université de Montréal in 2010, where she was also Executive Director for the Centre for International Peace and Security Studies.
Prior to joining the Department of Political Studies at Queen's, she held positions at Georgetown University's Center for Peace and Security Studies, the Woodrow Wilson International Center for Scholars in Washington, D.C., Dartmouth College's Dickey Center for International Understanding and the Center for Security Studies at ETH Zurich.
In 2020, she was awarded the Canada Research Chair in Gender, Security, and the Armed Forces for her work on women in the military, gender in NATO operations, as well as the Women, Peace, and Security agenda more broadly speaking. Her 2022 book, Deploying Feminism: The Role of Gender in NATO Military Operations, published with Oxford University Press, provides the most comprehensive account of NATO's implementation of the Women, Peace, and Security agenda, with over 100 interviews from strategic-level headquarters to the missions in Iraq, Kosovo, and the Baltics. Dr. von Hlatky has also published widely on military cooperation, alliance politics and deterrence, including American Allies in Times of War: The Great Asymmetry (2013), The Future of Extended Deterrence (2015), Going to War? Trends in Military Deterrence (2020), Countering Violent Extremism and Terrorism (2020), Transhumanizing War (2020) and Total Defence Forces in the Twenty-First Century (2023).