Stéfanie von Hlatky is an associate professor of political studies at Queen's University and the Director of the Queen's Centre for International and Defence Policy (CIDP). She received her Ph.D. in Political Science from Université de Montréal in 2010, where she was also Executive Director for the Centre for International Peace and Security Studies.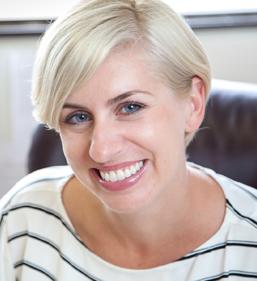 Prior to joining Queen's, she held positions at Georgetown University's Center for Peace and Security Studies, the Woodrow Wilson International Center for Scholars in Washington, D.C., Dartmouth College's Dickey Center for International Understanding and the Center for Security Studies at ETH Zurich.
She has published in the Canadian Journal of Political Science, International Journal, European Security, Asian Security, as well as the Journal of Transatlantic Studies and has a book with Oxford University Press entitled American Allies in Times of War: The Great Asymmetry (2013).
Her most recent book, Going to War? Trends in Military Interventions (co-edited with H. Christian Breede) investigates the reasons why countries enter conflicts (McGill-Queen's University Press, 2016). Stéfanie von Hlatky is the founder of Women in International Security-Canada and current Chair of the Board.
Her research is funded by NATO, the Canadian Department of National Defence, the Social Sciences and Humanities Research Council of Canada, the Government of Ontario's Ministry of Research and Innovation and Fulbright Canada.